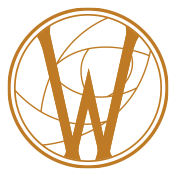 Barcelona is the home of the world's best cocktail bars, and La Whiskeria, a premium whisky & Cocktail bar is Barcelona's newest addition. After our success in our previous location (which is now known as El Museo Cocktail Bar), we have expanded to Calle Caspe 39. With a whisky collection (currently of 1200 bottles and continuously growing), we have Barcelona's longest bar, whiskey tasting and other cocktail events in Barcelona, we promise to bring you an amazing whisky experience!


"One of Barcelona's newest and coolest cocktail bars"
Trending as one of Barcelona's newest and coolest cocktail bars, La Whiskeria is one of the top bars to visit and has been featured in some of Spain's top news and travel guides.  Together with offering premium cocktails, food, soft drinks, non-alcoholic cocktails, we also have monthly whisky tastings in barcelona plus other events for your to join!



We are currently experiencing online payments, please email us to arrange reservations & payments for events. Sorry for any inconvenience 

While we don't accept reservations at our whiskey and cocktail bar, we should be able to accommodate you easily during our quietest times (e.g. between 5pm-9pm). Occasionally, there may be a 10-15 min wait for tables after 10pm. Finally, If you would like to enquire about a corporate booking request, please fill in the form below. Thank you!